Flying the Piper Arrow II
In March 2017, I moved to Toronto and with the change, left my airplane partnership in Vancouver. This meant I had to find another way to fly. I ended up choosing Durham Flight Centre for their convenience (located at Oshawa airport, CYOO) and the fact that they have quite a nice Arrow II available for rental. It's a 1973 model with a GNS-430W IFR GPS, STEC-30 autopilot, digital HSI, three-blade prop and nice interior/exterior. I've been flying it for a couple months now and have accumulated a few main transition points.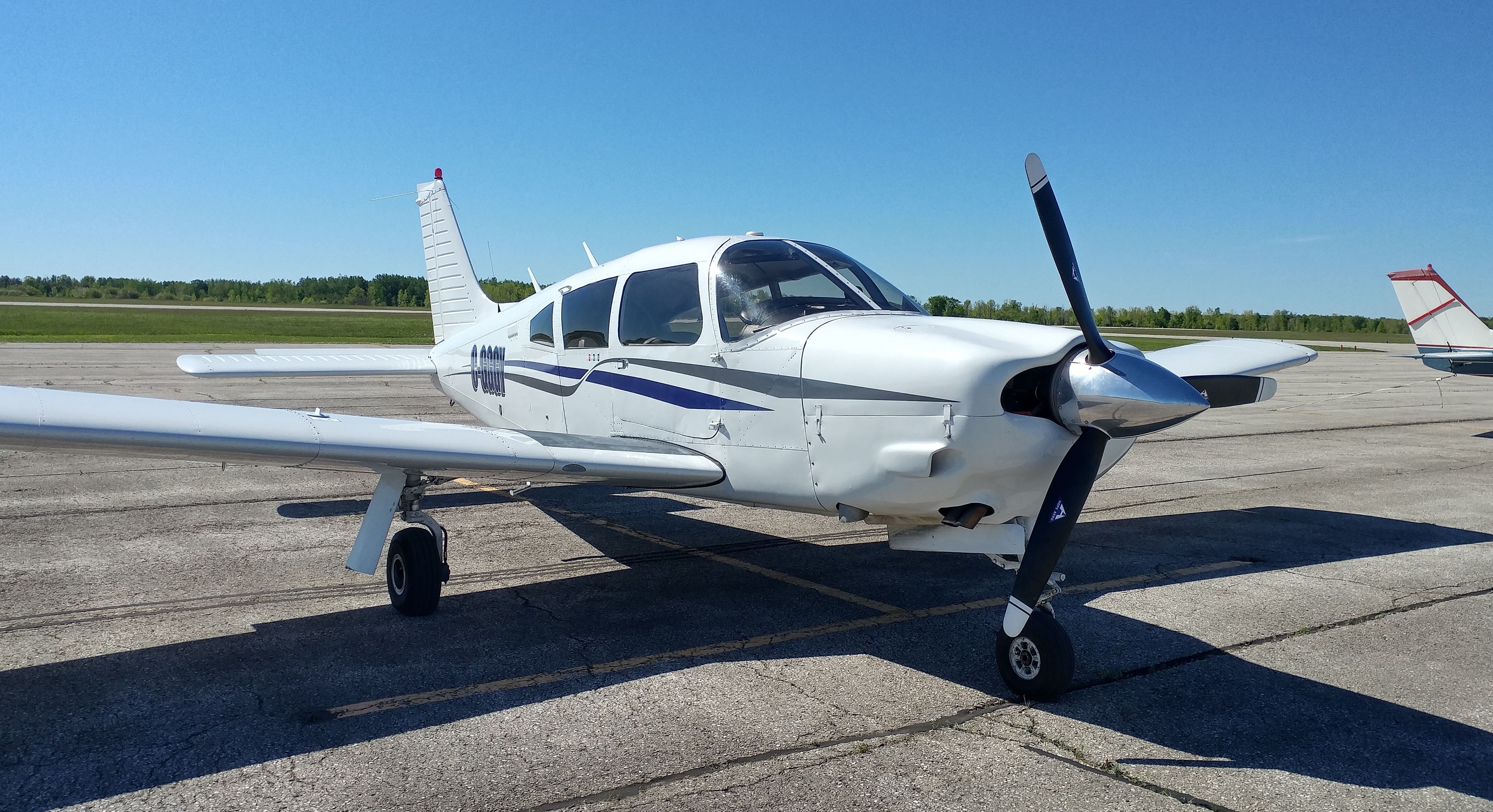 The most important thing to remember is the GUMPS check on final. Realistically, the only absolutely critical item is to check that the gear is down. Everything else is mainly to set up for a go-around.
Gas – fuel pump on, select fullest tank
Undercarriage – gear down, three green lights
Mixture – mixture rich, or set for best power if at high altitude
Propeller(s) – full fine / high RPM
Safety – seat belts and doors fastened, controls free
Compared to the Cherokee I was flying regularly in Vancouver, the Arrow is heavier control-wise, more powerful, more stable in flight, and sinks even faster than the Cherokee when the power is removed. The three-blade prop seems to act like a very large air brake when the throttle is closed, so I find myself leaving a bit of power on for most approaches. It's also important to note that reducing the prop to the full coarse setting (low RPM) is required for maximum glide performance in the event of an engine failure.
Performance-wise the Arrow II isn't stellar by any means but offers a nice balance between ease of flying, useful load, fuel burn and cruise speed. I typically flight plan 130 knots at 10 GPH and average about 135 knots true between 2500 and 6500'. I haven't had the chance to take it higher but imagine the performance would remain similar until 8000' density altitude or so. The useful load in C-GGGY is just over 1000 lbs, so the airplane often can actually be filled with four adults and full tanks.
All in all I'm very happy with the Arrow. It's a great airplane for both $100 hamburger runs and weekend trips, and rental availability is generally quite good with the airplane being complex and a bit pricier to rent than an 152 or 172. I'm hoping to make a trip to Montréal (CSS3) and perhaps south of the border this summer. I'll likely make a post if and when that happens.