Flight to Squamish, BC (CYSE)
Yesterday, I decided to make use of the gorgeous weather we had been having at the start of October and take a quick flight out to Squamish (CYSE). I had overflown the airport before when enroute to Pemberton but never actually landed, so this would be the first time I'd been on the ground there. The weather was forecasted to be CAVOK but very windy, 15 gusting to 25 knots in some areas near the water, so I anticipated some significant turbulence near the mountains and at CYSE, which is known to have strong surface winds.
My passenger and I departed shortly after 9:00 AM and got a pretty cool view of the low fog cover over most of Vancouver. Check out the short clip below to see what I'm talking about.
The air was fairly calm over Vancouver which made for a relaxing departure towards Indian Arm.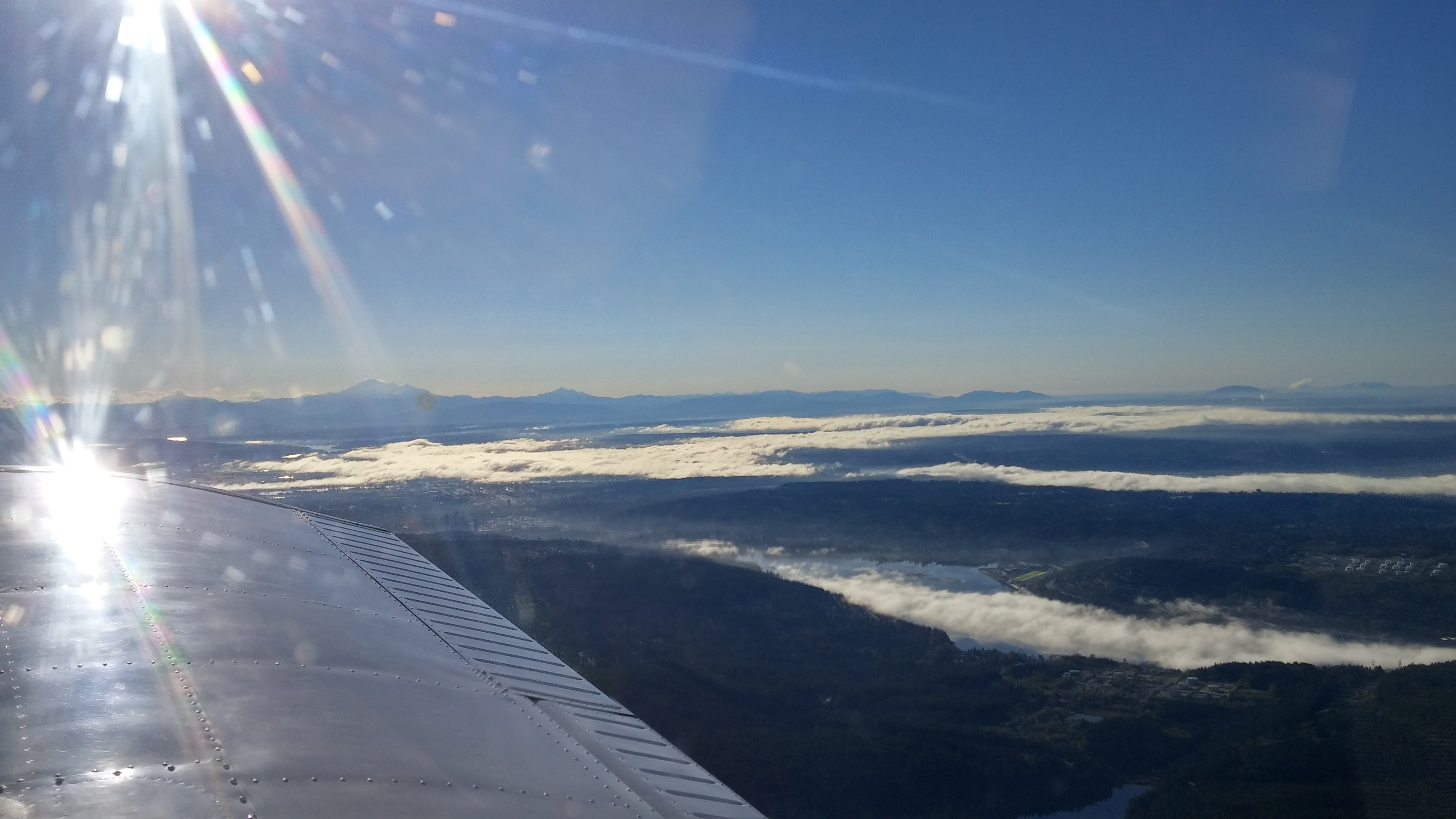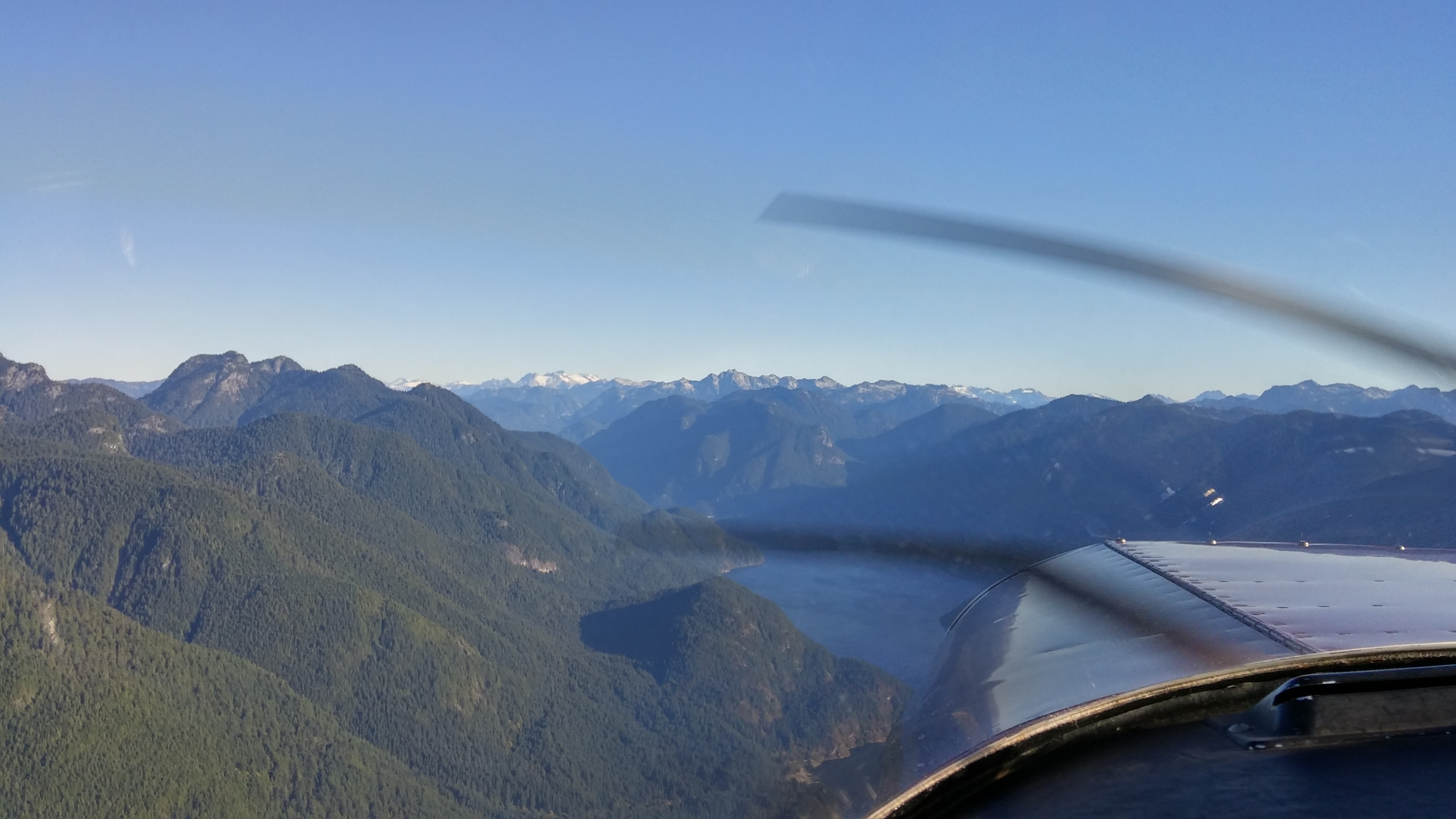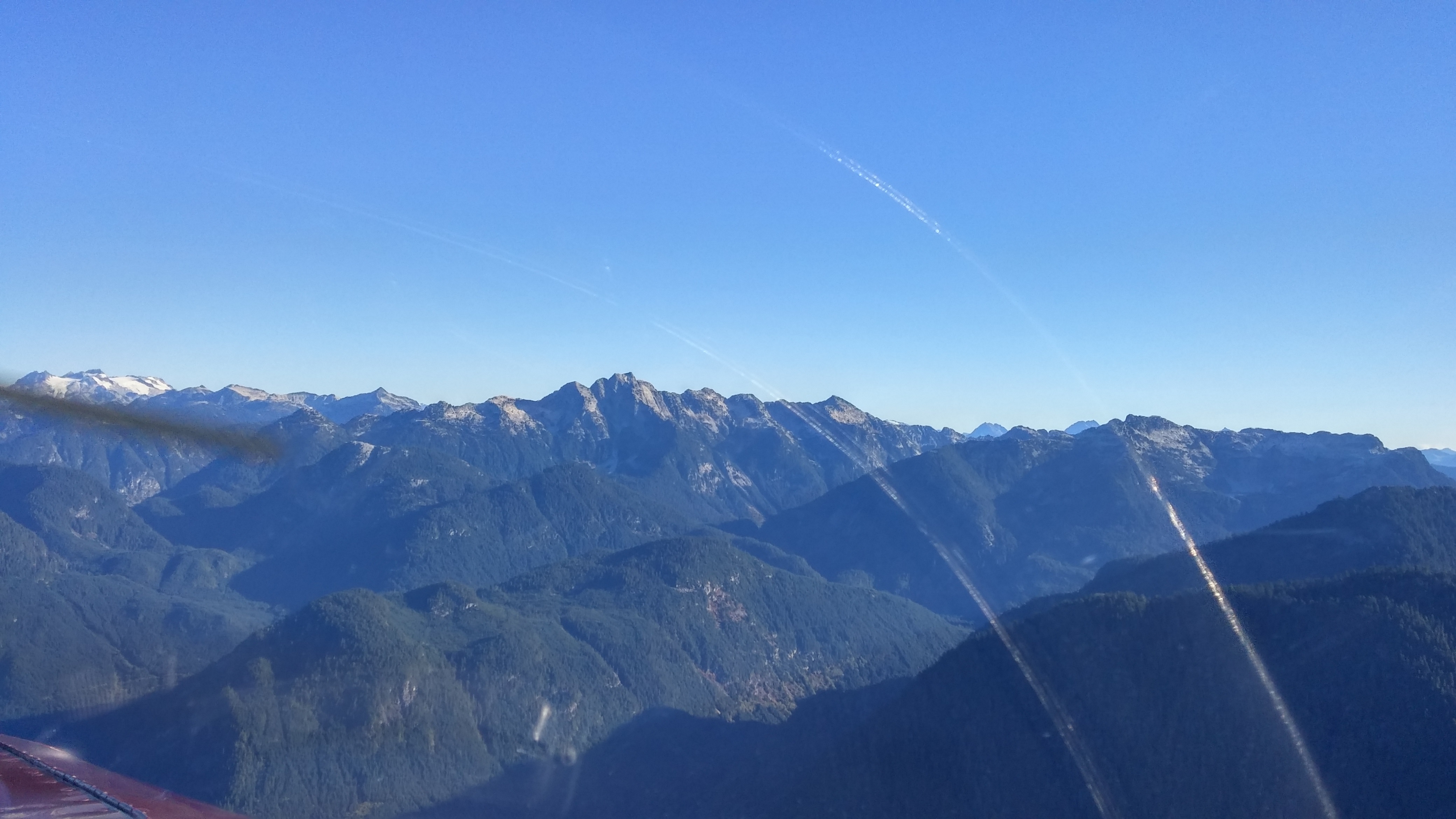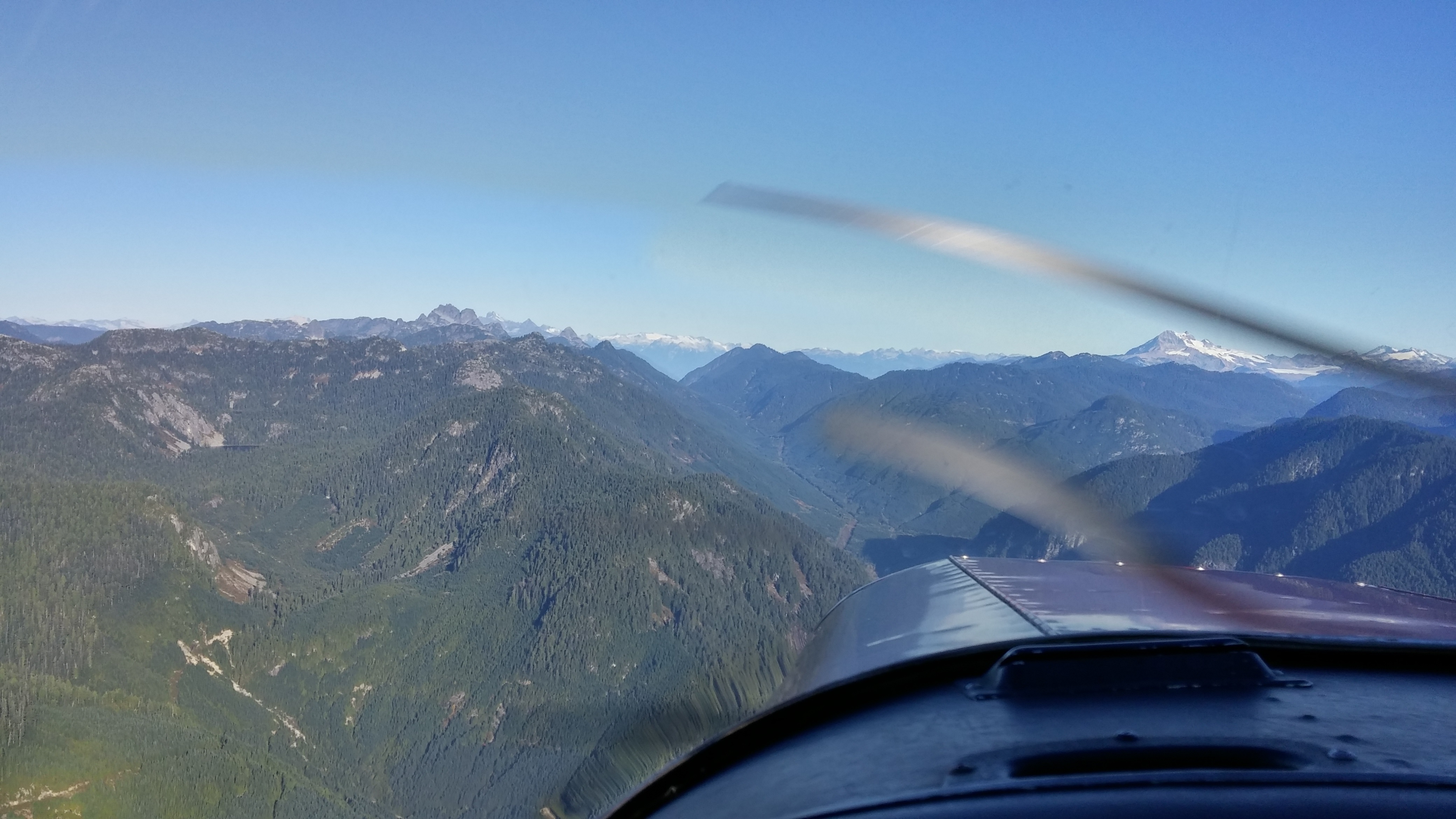 Unfortunately I didn't get a chance to take any photos further on the way to Squamish. Around the mouth of the valley where the Stawamus River snakes through, the winds really picked up. So much so that during my descent towards CYSE, I was indicating about 110 knots with a GPS ground speed reported at 77 knots. I made a long, mostly straight in approach to R33 (making an effort to avoid the noise abatement areas of course) in what must have been the windiest, gustiest conditions I've experienced in my PPL career. Maybe that's the norm for Squamish, but I was about two seconds away from calling off the approach after having my airspeed thrown up and down by 10-15 knots at a time and having the plane thrown into rolls of >30 degrees around 150' above the runway. Thankfully, once below the treeline the winds calmed down enough to allow for a smooth landing and exit onto the taxiway halfway down the 2400' runway.
Hobbs time for this leg: 0.8 hours.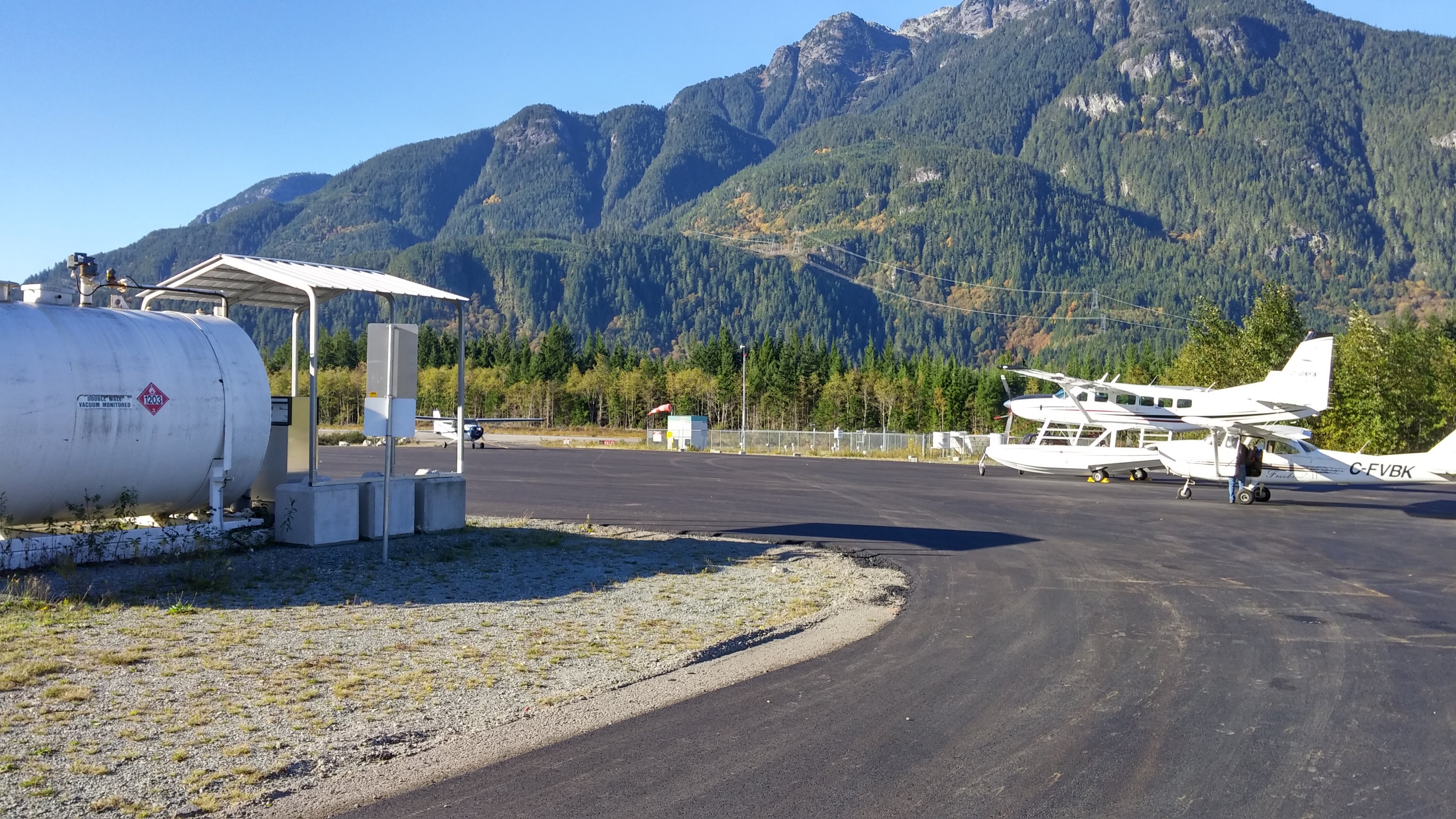 Squamish Airport - the mostly horizontal windsock is visible in the background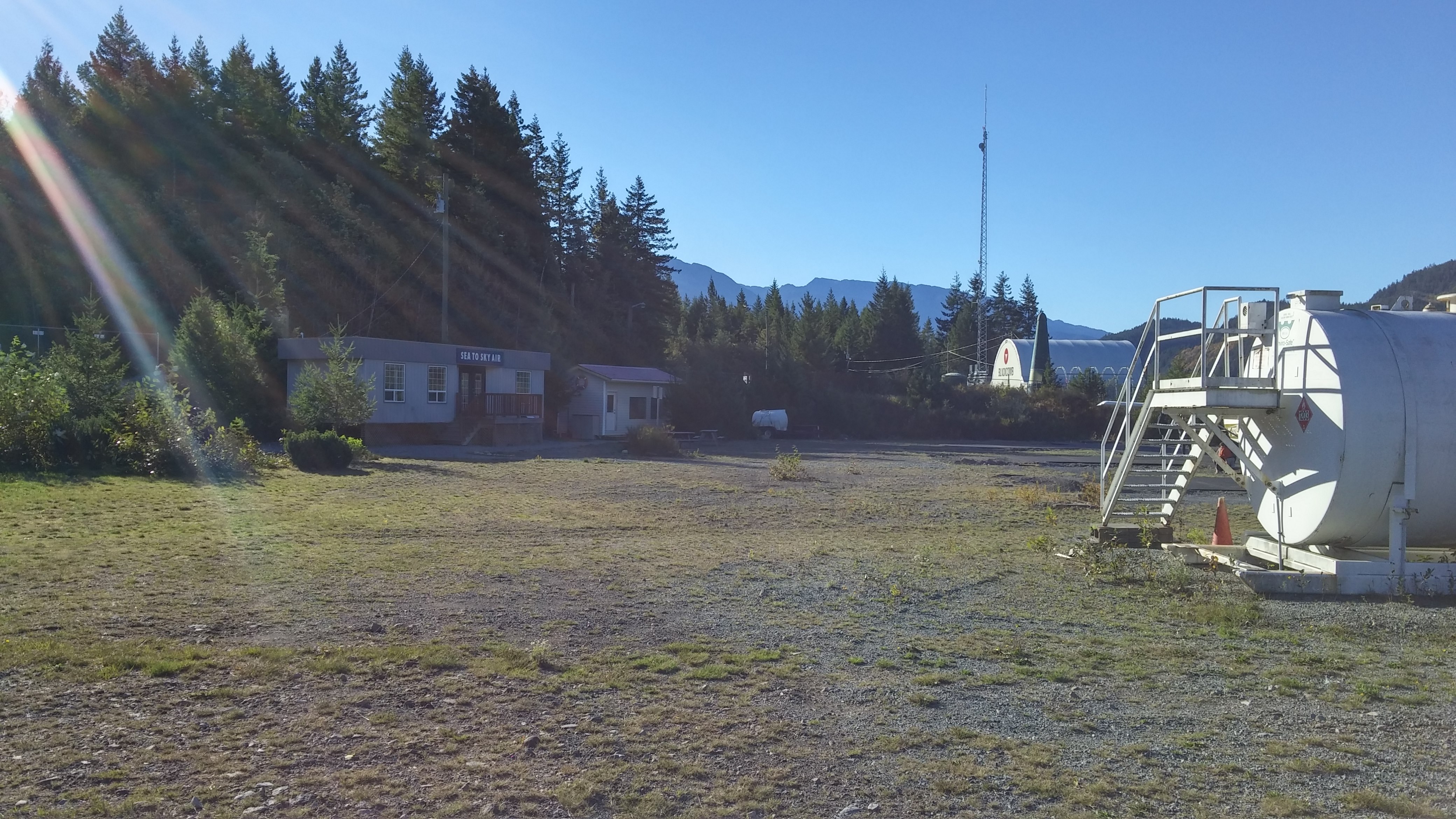 Squamish airport is really nice - a freshly paved ramp with plenty of tiedowns, cardlock 100LL available and a nice little clubhouse nearby. I'll definitely be back, though hopefully on a less gusty day!
The return trip was less eventful, still very windy on the departure but smoothing out once further southbound. I flew back at 2000' along the east coast of the Howe Sound. With the same northerly winds encountered on the way into Squamish, I now had a nice 30 knot or so tailwind. With about 110 knots indicated, I was showing 140 knots for ground speed in ForeFlight.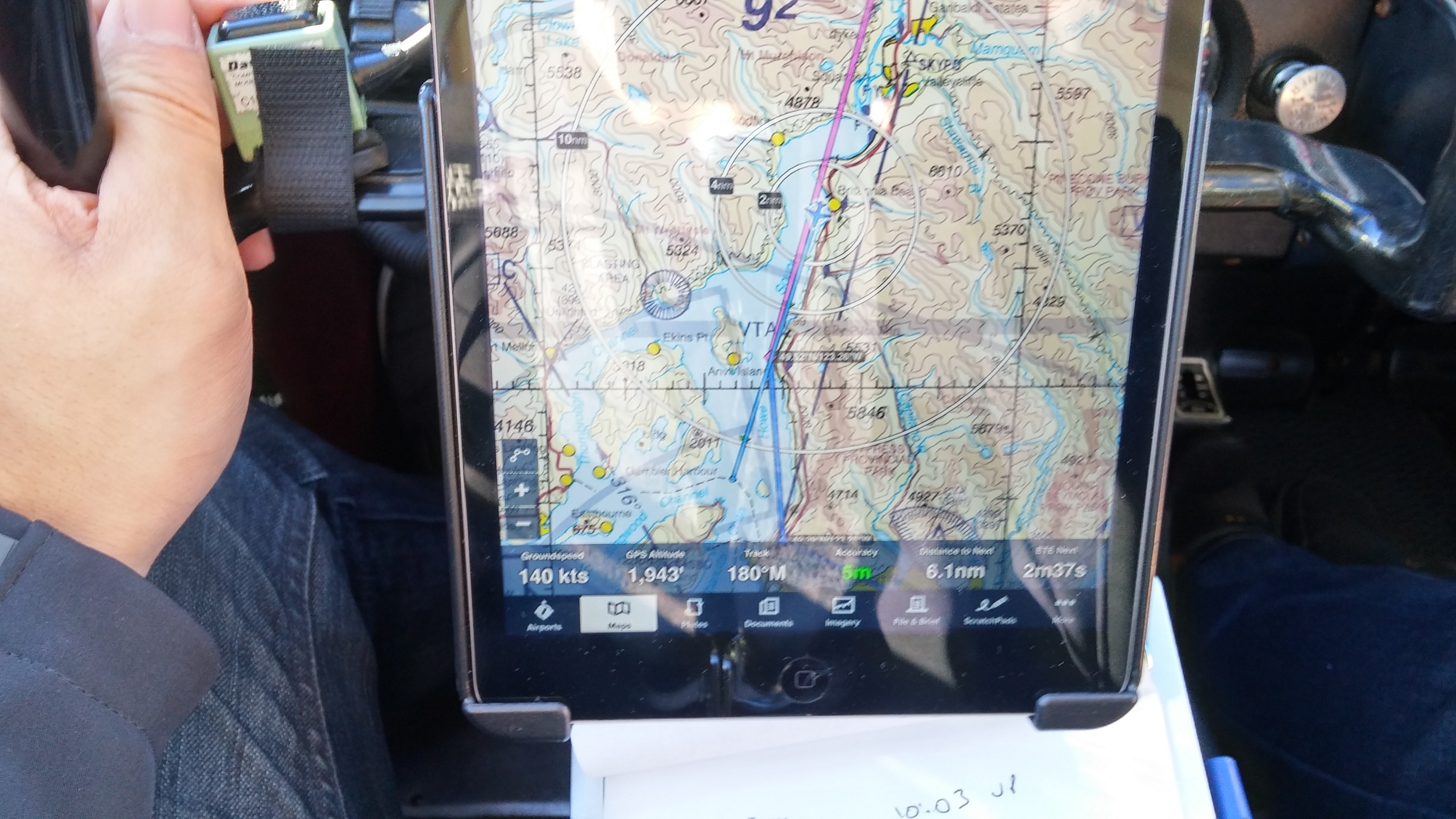 140 knots across the ground in a Cherokee - woohoo!
Once cleared into Vancouver Harbour airspace, I requested an orbit around downtown to give my passenger a chance to take some photos/videos. After that we proceeded back to CZBB via the Alex Fraser arrival and landed on R25 with a slight right crosswind.
Hobbs time on the return trip: 0.7 hours.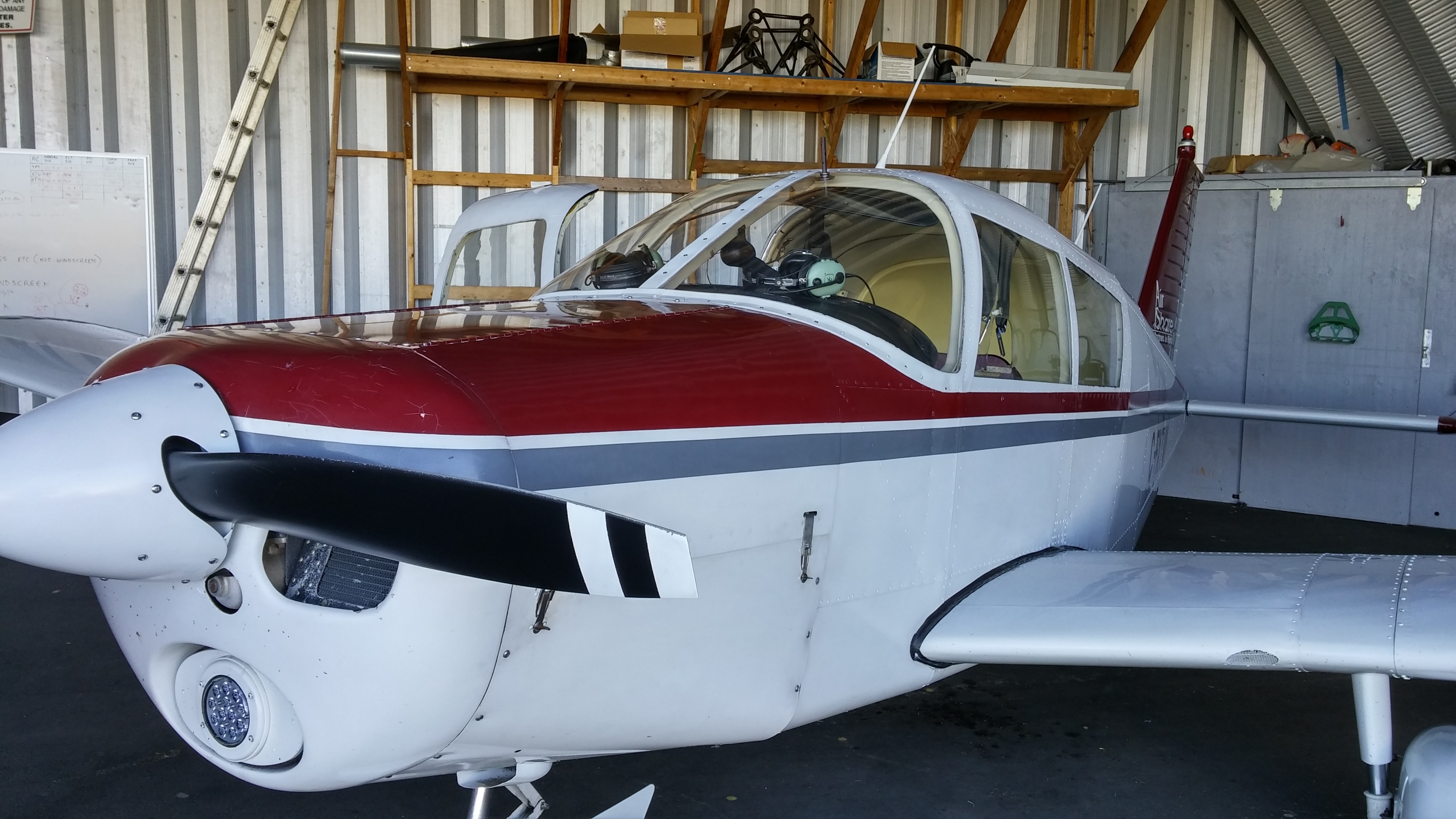 The Cherokee back in its home at CZBB